Welcome to Carter-Ricks Funeral Homes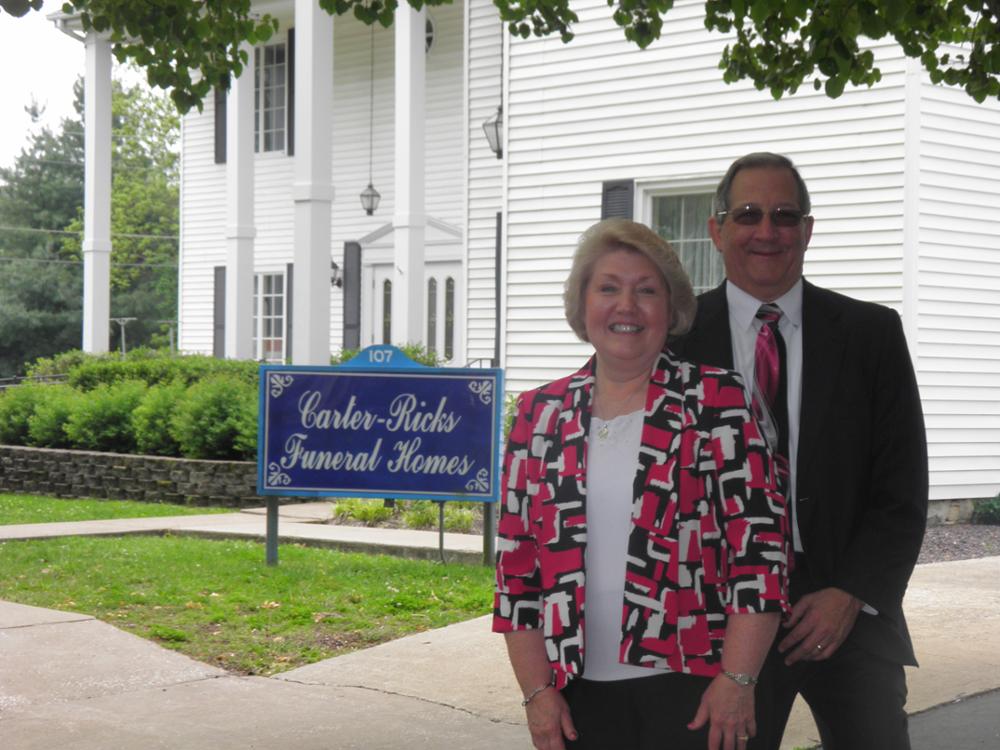 Thank you for visiting the Carter-Ricks Funeral Homes and Whispering Winds Cemetery website.
We welcome you and trust that you will learn more about our funeral homes and cemetery.

Since 1937, families from Lincoln, Southern Pike and Northern St. Charles counties have learned to expect compassionate, dignified and affordable service from Carter-Ricks Funeral Homes. Carter-Ricks Funeral Homes is committed to serve the needs of the communities with services designed to aid you and your loved ones in making thoughtful decisions about final arrangements.

Carter-Ricks continues to be independently owned and operated by Larry and Kayla Carter. We hope our Website will help you become more familiar with Carter-Ricks Funeral Homes and the services we provide.

Again, thank you for visiting. We appreciate any comments that will help us better serve you and your family. For Information about Carter-Ricks Funeral Homes services, please call us at 573-898-2181 or 636-668-8181 or email us at carterricks@att.net.

Larry & Kayla Carter
---
Have The Talk of a Lifetime...
Carter-Ricks is part of the 5%.
Having the talk of a lifetime can make the difference of a lifetime. It can help reacquaint us with our loved ones and help us get to know them in a new and different way.
Finding a way to start talking with a loved one may be the most difficult part; however, we might find that once the conversation starts, it may be hard to stop.
Quotes about grief

"Tears shed for another person are not a sign of weakness. They are a sign of a pure heart."
― José N. Harris, MI VIDA: A Story of Faith, Hope and Love

"Grieving doesn't make you imperfect. It makes you human."
― Sarah Dessen, The Truth About Forever