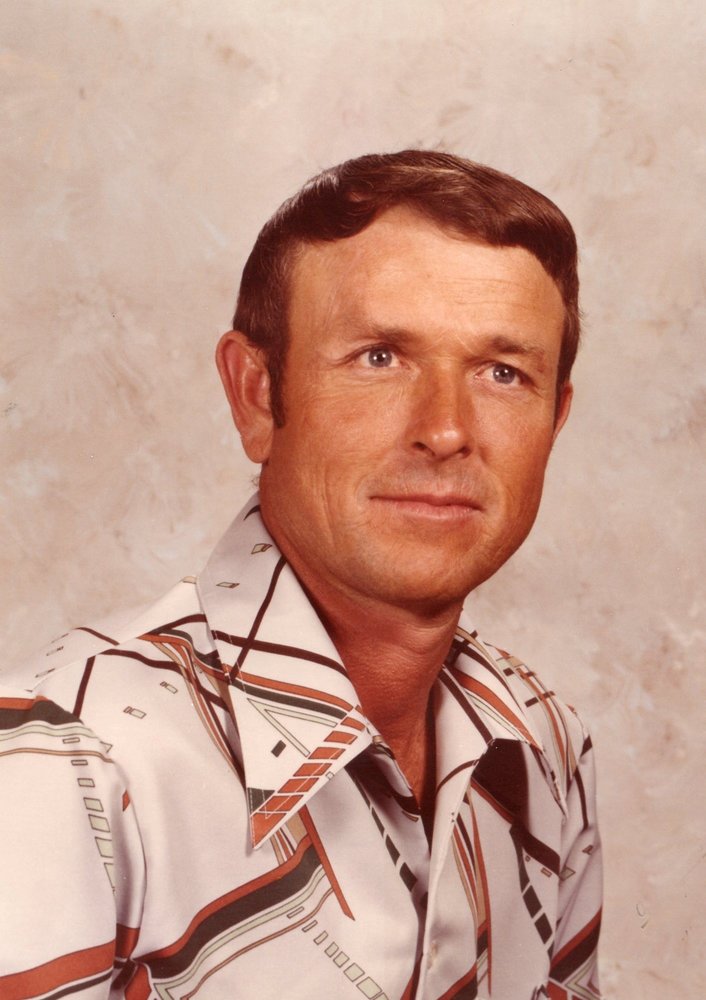 Obituary of John Lee Pruitt, Sr
John L. Pruitt, Sr.
Funeral Services for Johnny Lee Pruitt, Sr. of Elsberry, MO will be held at 10:00 a.m. Monday, July 15, 2019 at Carter-Ricks Funeral Home in Elsberry. Rev. Nathan Adams, pastor of the New Life Christian Church in Eolia, MO, will officiate with burial in the Elsberry City Cemetery near Elsberry. Serving as pallbearers will be Colt Pruitt, Johnny Lee "Levi" Pruitt, Jimmy Lee Pruitt, Travis Pruitt, Levi Adams, Chris Hoffner and David Wayne McNelly; and honorary pallbearers will be Jon Davis, Ethan Davis, Colton Willis and Tyler Pruitt.
Mr. Pruitt, 73, passed away Wednesday afternoon, July 10, 2019 at his home near Elsberry. Born February 9, 1946 in Avery, OK, he was the son of John Brown Benjamin Andrew and Violet Gertrude Rodgers Pruitt. John left school early so he could join the military, and finished his high school diploma by attending night school. He served his country during the Vietnam War in the U.S. Army from 1965 until he was honorably discharged in 1969. John was united in marriage on March 15, 1969 in Marion, IL to Regina Kay McNelly. Their home was blessed with six children: Janet Lee, Scott Alan, Johnny Lee, Jr., Jimmy Dale, Candace Mae and Felicia Kay. John owned and operated John Pruitt Masonry along with his sons. He was a member of the American Legion Post #226 in Elsberry.
John was preceded in death by his parents, John and Violet Pruitt; six brothers: two who died as infants, Doyle Pruitt, Jimmy Pruitt, Charles Pruitt and Lester Pruitt; six sisters: Wanda Ham, Violet Fern Carmichael, Bonnie Gilbert, Naomia Farrow, Marie Henderson and Corene Barnet; and his daughter, Candace Mae Pruitt, who died May 23, 1997.
Survivors include his beloved wife of 50 years, Regina Pruitt of Elsberry; three sons: Scott Pruitt and his wife, Diann, of Elsberry, Johnny Pruitt, Jr. and his wife, Amy, of Stillwell, OK, and Jim Pruitt and his wife, Alicia, also of Elsberry; two daughters: Janet Pruitt of Pryor OK, and Felicia Adams and her husband, Levi, of Elsberry; 23 grandchildren and 17 great-grandchildren. John also leaves two brothers: Phillip Pruitt and his wife, Peggy, of Drumright, OK, and Dowe Pruitt and his wife, Wendy, of Rogers, AR; one sister-in-law, Betty Pruitt of Oklahoma City, OK; many nieces and nephews, several cousins, other relatives and many friends.
Visitation will be held from 4:00 - 6:00 p.m. Sunday, July 14, 2019 at Carter-Ricks Funeral Home in Elsberry. Memorials may be made to the New Life Christian Church in care of Carter-Ricks Funeral Home, 107 S. 5th Street; Elsberry, MO 63343.