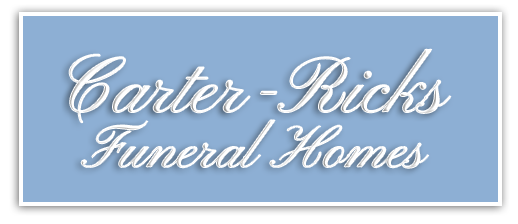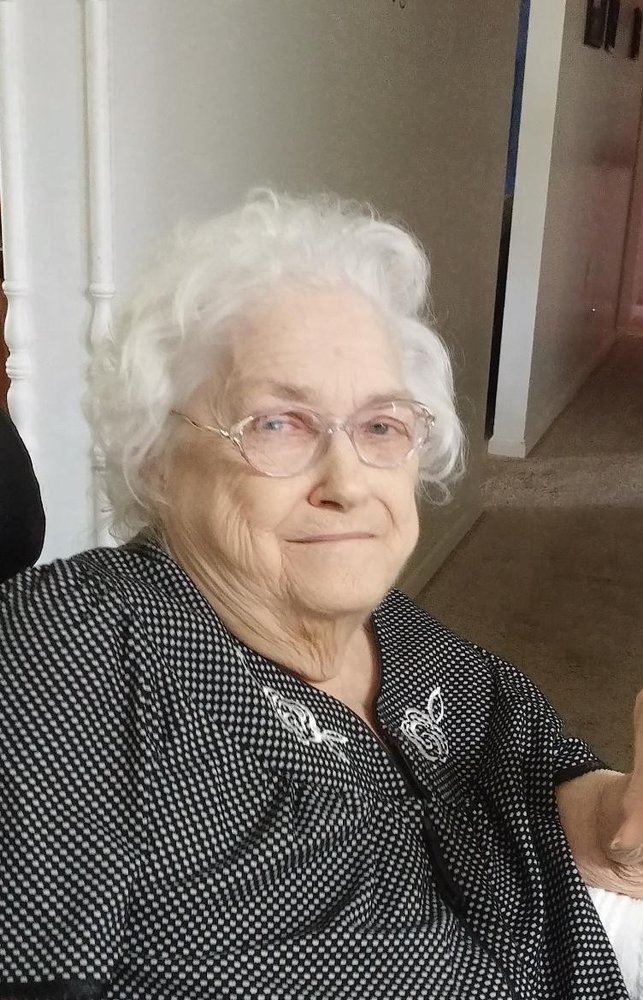 In Memory of
Loretta Marie Templeton
1938 - 2018
Obituary of Loretta Templeton
Loretta Templeton
Funeral Services for Loretta Marie Templeton of Old Monroe, Missouri will be held at 11:00 a.m. Wednesday, February 28, 2018 at Carter-Ricks Funeral Home near Winfield, Missouri. Rev. Andy Warren of Paragould, AR will officiate with burial in Wilson Cemetery near Winfield. Serving as pallbearers will be Dennis Trent, Chad Trent, Brad Trent, Wade Trent, Tom Lawrence, Justin Templeton and Connor Templeton
Mrs. Templeton, 79, passed away Saturday morning, February 24, 2018 at her home near Winfield. Born September 20, 1938 in Glade Creek, TN, she was the daughter of Charles and Flora Cobb Randolph. Raised in Tennessee, she was united in marriage on September 7, 1957 in Sparta, TN to Bud Carl Templeton. This union was blessed with five children, Pat, Martha, Linda, Jane and Carl. Bud and Loretta made their home near Winfield for more than 40 years. She was a member of Fairgrounds Church of Christ in Troy, MO.
She was preceded in death by her parents, Charles and Flora Randolph; one brother, James Peyton Randolph, a half-brother, Richard Randolph, a step-brother, Ronnie Randolph; two daughters: Jane Templeton and Linda Gray; and one granddaughter, Vicki Lawrence.
Survivors include her beloved husband of sixty years, Bud Templeton of Old Monroe; one son, Carl Templeton and his wife, Andrea, of Oakville, MO; two daughters: Pat Trent and her husband, Dennis, of Troy, and Martha Lawrence and her husband, Mark, of Old Monroe; her son-in-law, Carl Gray of Winfield; ten grandchildren, fifteen great-grandchildren, two step-great-grandchildren and one great, great-grandchild. She also leaves one sister, Mary Lou Hodge of Lebanon, TN; several nieces, nephews, cousins, other relatives and many friends.
Visitation will be held from 4:00 – 8:00 p.m. Tuesday, February 27, 2018 at Carter-Ricks Funeral Home near Winfield. Memorials may be made to the Children's Home, Inc. of Paragould, AR in care of Carter-Ricks Funeral Home, 3838 East Highway 47, P.O. Box 253, Winfield, MO 63389. Online condolences may be made at www.carterricksfuneralhome.com.
Elsberry

Carter-Ricks Funeral Homes

107 South Fifth Street
Elsberry, MO
63343

Tel: 573-898-2181
Fax: 573-898-3148

Winfield
Carter-Ricks Funeral Homes

3838 East Highway 47
P.O. Box 253
Winfield, MO
63389

Tel: 636-668-8181
Fax: 573-898-3148