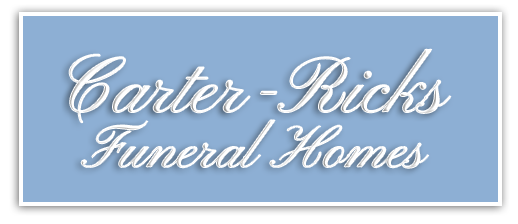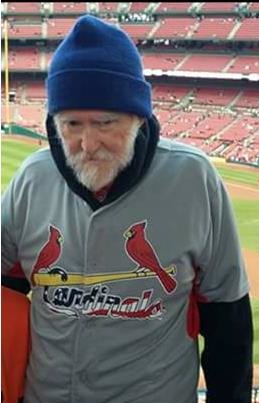 In Memory of
Chester David Wiggs
1945 - 2018
Obituary of Chester Wiggs
Funeral services for Chester David Wiggs, Jr. of Winfield, MO will be held at 11:00 a.m. Wednesday, February 7, 2018 at Calvary Chapel near Winfield under the direction of Carter-Ricks Funeral Home. Rev. Mark Payne, church pastor, will officiate with burial in Whispering Winds Cemetery near Winfield. Serving as pallbearers will be Mark Iberg, Matt Iberg, Steve Rath, Gary Dunn, Tim Gossett and Mike Scheib; and honorary pallbearer, Chris McMillian.
Mr. Wiggs, 72, passed away Saturday evening, February 3, 2018 at his home near Winfield. Born August 27, 1945 in Alton, MO, he was the son of Chester David and Christine Blankenship Wiggs, Sr. He served his country during the Vietnam War in the U.S. Navy. He was self-employed as an exhibitor at festivals, fairs and flea-markets. Chester was a regular volunteer at food pantries in Winfield and Troy. He was a member of Calvary Chapel near Winfield.
He was preceded in death by his parents, Chester and Christine Wiggs, Sr., and one son, Michael Wiggs.
Survivors include his life partner, Linda McMillian of Winfield; her children: Chris McMillian and his wife, Georgia, of Winfield, and Susan Fortner of Elsberry, MO; ten grandchildren and 31 great-grandchildren. He also leaves two sisters, Faye Liner and her husband, Ted, of Bremerton, WA, and Jeanie Tucker of Yakima, WA; his "adoptive" sister, Rose Bush and her husband, Joe, of St. Charles, MO; his "adoptive" nieces and nephews: Pam Scheib and her husband, Mike, of Douglasville, GA, Tim Gossert and his wife, Nene, of St. Charles, Dawn Roellig and her daughter, Nicole, of O'Fallon, MO, and Lisa Kantz and her son, Alex, of O'Fallon; and many friends.
Visitation will be held from 4:00-8:00 p.m. Tuesday, February 6, 2018 at Calvary Chapel near Winfield. Memorials may be made to the Calvary Chapel Food Pantry in care of Carter-Ricks Funeral Home, 3838 East Highway 47, P.O. Box 253, Winfield, MO 63389.
Elsberry

Carter-Ricks Funeral Homes

107 South Fifth Street
Elsberry, MO
63343

Tel: 573-898-2181
Fax: 573-898-3148

Winfield
Carter-Ricks Funeral Homes

3838 East Highway 47
P.O. Box 253
Winfield, MO
63389

Tel: 636-668-8181
Fax: 573-898-3148