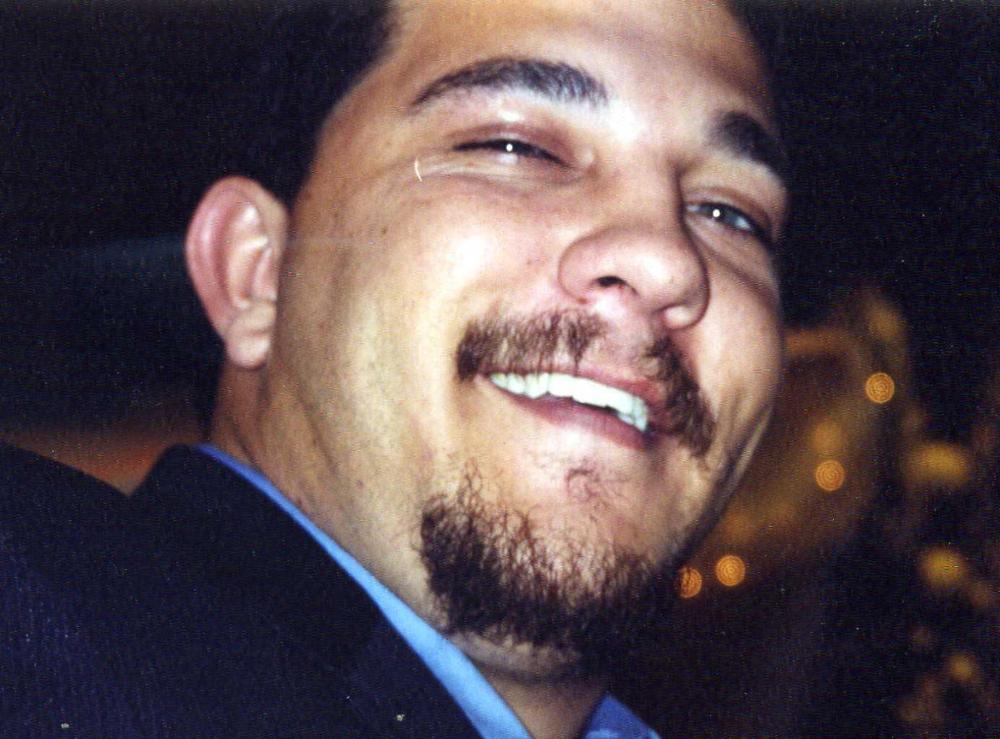 Obituary of Dionisio Glimka
Funeral services for Dionisio Hans Glimka of Troy, MO will be held at 11:00 a.m. Wednesday, May 3, 2017 at Carter-Ricks Funeral Home near Winfield, MO. Rev. Roger Alford of Warrenton, MO will officiate with burial in Whispering Winds Cemetery near Winfield. Serving as pallbearers will be Arthur Glimka, Anthony Brown, Jeff Watson, Hans Glimka, Jacob Moore and Jack Britt.

Mr. Glimka, 40, passed away Wednesday afternoon, April 26, 2017 at his home in Troy. Born January 30, 1977, he was the son of Hans Artur and Ethel May Marie Ann Vialpando Glimka. Dionisio was a 1995 graduate of Winfield High School and attended Rankin Tech for two years specializing in electric and welding. He was united in marriage on August 25, 2001 in Moscow Mills, MO to Joy Denise Watson. This union was blessed with three children: Gavin Dionisio, Madeline Jean and Landon Jerry. He was employed as a lead technician at Pfizer pharmaceutical manufacturing in St. Louis, MO.

He was preceded in death by one brother-in-law, Joe Bluestone in 2016; and his father-in-law, Jerry Watson in 2014.

Dionisio is survived by his beloved wife of 15 years, Joy Glimka of Troy; and their children: Gavin, Madeline and Landon Glimka.. He also leaves his parents, Hans and Ethel Glimka of Old Monroe, MO; one brother, Arthur Horst Glimka and his fiancé, Becky Winscher of Wentzville, MO; one sister, Jeannifer Lea Brown and her husband, Anthony of Wentzville; his mother-in-law, Jean Watson of Winfield; his brother-in-law, Jeff Watson and his fiancé, Lori Brooksher, of Troy; several aunts, uncles, nieces, nephews, other relatives and many friends.

Visitation will be held from 4:00 – 8:00 p.m. Tuesday, May 2, 2017 at Carter-Ricks Funeral Home near Winfield. Memorials may be made to the Glimka Family Education Fund in care of Carter-Ricks Funeral Home, 3838 East Highway 47, P.O. Box 253, Winfield, MO 63389.